Renewable Energy in Remote and Indigenous Communities
Flagship Program
The University of Saskatchewan has established the world's first multi-sectoral partnership of utility and industry, Indigenous communities and academic institutions to tackle the policy challenges and barriers to renewable energy deployment in remote and Indigenous communities.
Our flagship program is driving research around identifying the social and economic value of renewable energy in Northern and Indigenous communities, including identifying what the obstacles are to implementing renewable energy as part of a community's energy mix and how to overcome those barriers.
Those involved in the technological side of renewable energy deployment in northern communities identify one of the largest hurdles to be policy, training and regulatory challenges. Research into human capacity needs, ownership structures and governance arrangements are critical to achieving long-term viability of renewable energy projects in Indigenous and remote communities. 
Investment in the renewable energy sector provides an enormous opportunity to address local energy needs, increase quality of life and overall human security and meet regional, national and international emissions targets.
Program Activities
Provide international and national leadership in tackling pressing policy and regulatory challenges in renewable energy and also provide made-in-Saskatchewan and Canada solutions in collaboration with international partners 
Drive research around the economic value of renewable energy and the requisite human capacity needs, ownership structures and governance arrangements towards the viability of renewable energy projects
Lead world-class research through initiatives such as the Social Sciences and Humanities Research Council of Canada (SSHRC) Partnership Grant for Community Appropriate Sustainable Energy Security (CASES)
Train the next generation of undergraduate, graduate and post-doctoral students in renewable energy

Leading Expertise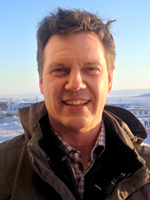 This flagship program is led by a core team at the U of S under the guidance of Dr. Greg Poelzer, a professor with the School of Environment and Sustainability (SENS), Lead of the Energy Group of the Fulbright Arctic Initiative, and Lead of the UArctic International Northern Governance Thematic Network. The larger core and collaborator research teams include expertise from across Western Canada, Alaska, Norway, Sweden, Finland and throughout the circumpolar north. 
In addition, Dr. Poelzer serves as an Advisor and Negotiator for SaskPower, working toward a global settlement with a major First Nation in northern Saskatchewan that will resolve historical issues and build new relationships going forward. A political scientist by training, his deep connections with industry, government, NGOs and Indigenous communities in Canada and across the circumpolar states are driving this initiative.
The Benefits of Renewable Energy for Remote Communities
This map tells the story of the nearly two million people that live each day and night in one of the most extreme climates in the world and who are disconnected from a source of reliable and consistent electric power. It was produced by our U of S team and the University of Alaska Fairbanks in consultation with researchers from throughout the circumpolar north, including the United States, Canada, Russia and Norway. It is about 90 - 95 per cent complete and collection of data-points for settlements and communities is ongoing.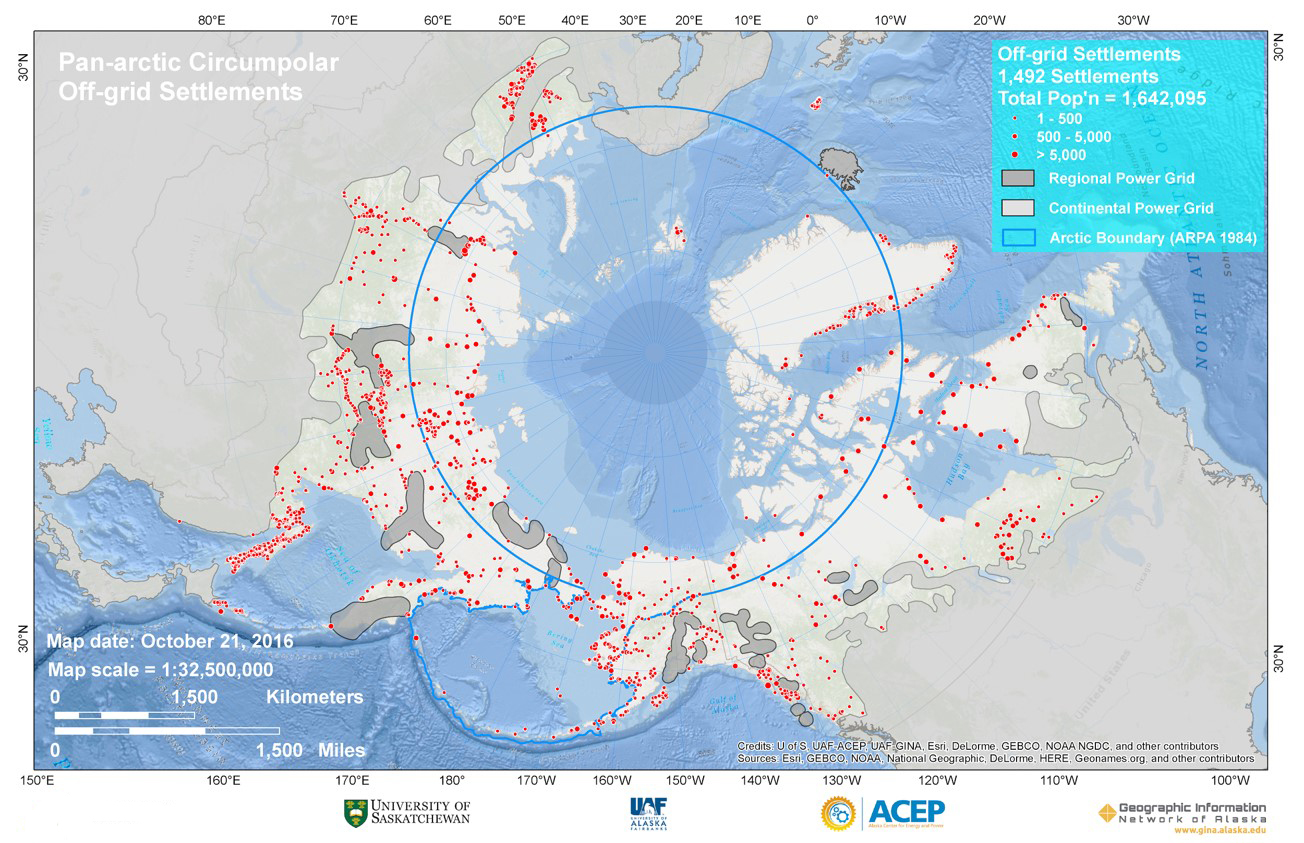 Dedicated to Indigenous Involvement
Our program is dedicated to reconciliation and Indigenous involvement in all aspects of project development. We strive to engage constructively with Indigenous Peoples on a basis of equity, seeking partnerships that enable self-governance and build energy security, economic opportunities and sustainable communities.
For example, we worked with our partners, the Peter Ballantyne Cree Nation (PBCN), SaskPower, the University of Alaska Fairbanks and the Alaska Center for Energy and Power in 2016 on a renewable energy prefeasibility study for PBCN. The primary purpose of the study was to determine which renewable energy resources are feasible for use in PBCN communities, with regards to resource availability, technical feasibility, affordability, and long-term sustainability. Also considered were secondary benefits such as producing jobs, increasing local energy independence, and supporting the local economy. 
Seed funding for this program is generously provided by: