Community Appropriate Sustainable Energy Security (CASES) Partnership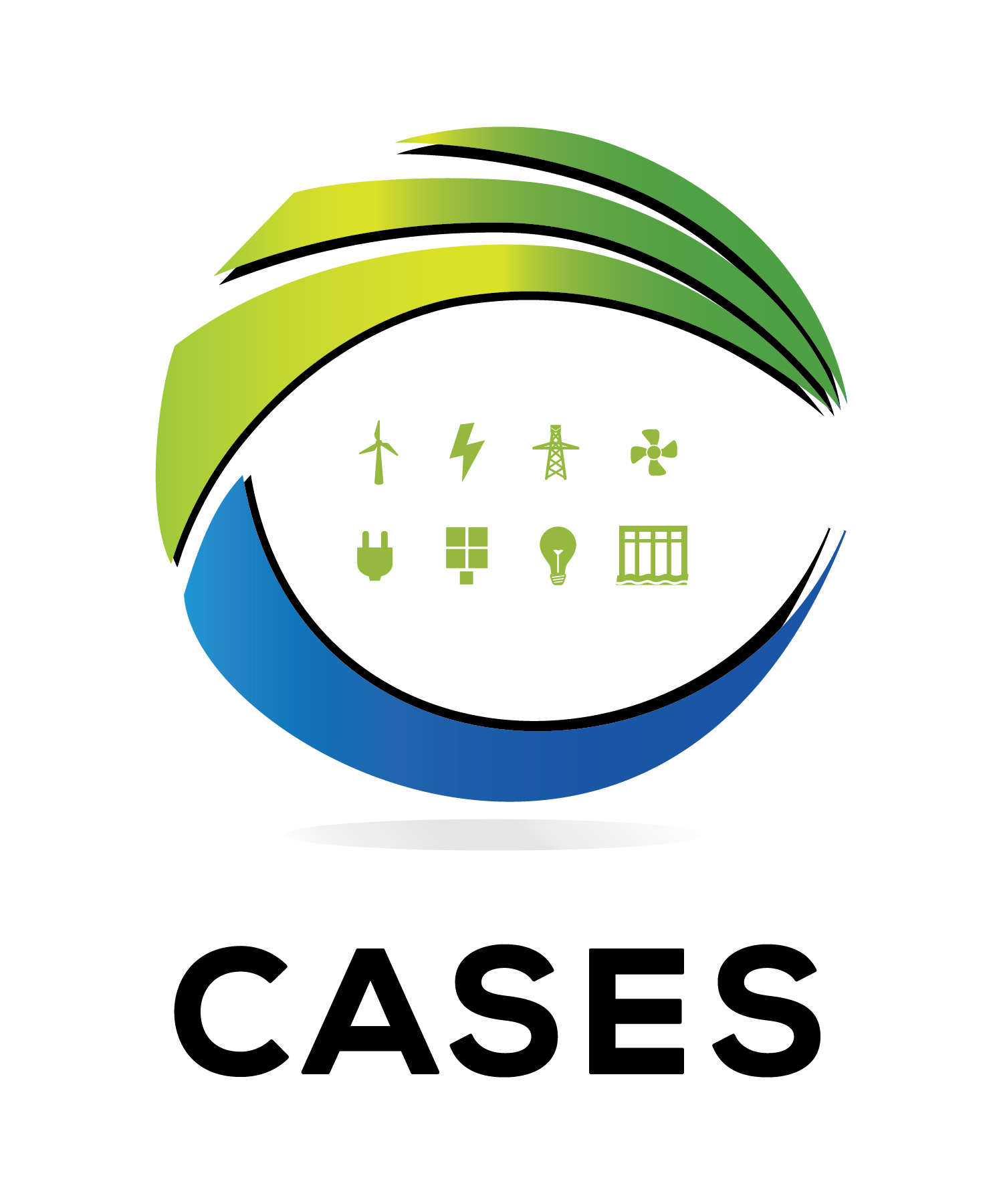 CASES Partnership Challenge
The Community Appropriate Sustainable Energy Security (CASES) Partnership is an international research initiative involving 15 northern and Indigenous communities and public and private sector project partners from Canada, Alaska, Sweden, and Norway.
 
Hosted by the University of Saskatchewan, the overarching goal of the CASES initiative is to reimagine energy security in northern and Indigenous communities by co-creating and brokering the knowledge, understanding, and capacity to design, implement and manage renewable energy systems that support and enhance social and economic values. 
 
The CASES Partnership facilitates the sharing of experience so that not all communities have to experience the same challenges or recreate solutions, thereby expediting the learning experience and accelerating renewable energy innovation.       
Our unique knowledge sharing platform will enhance community capacity by providing bestin-class examples and 'how to' instructions for northern and Indigenous communities to pursue community energy planning, assess and prioritize local energy needs, and ensure sustainable transition.
To date, we have secured over $8 million in funding, including $2.5 million in support from the Social Sciences and Humanitites Research Council (SSHRC) of Canada.
CASES Objectives
The CASES Partnership will pursue the following objectives: 
i. Co-develop and apply tools for assessing, understanding, and enhancing the social and economic value of renewable energy in northern and Indigenous communities. 
ii. Determine the necessary and sufficient conditions, including common challenges and solutions, for successfully introducing renewables into the energy mix of northern and Indigenous communities. 
iii. Facilitate co-learning between partners and 'sister communities' to share knowledge and innovations that contribute to long-term sustainable energy security, through a network of model energy communities across the Circumpolar North. 
iv. Create a northern Circumpolar knowledge sharing platform, comprised of model community energy plans, energy transition tool-kits, and stories from international experience for communities, utilities and researchers to network, exchange knowledge, and facilitate long-term capacity building. 
v. Train a new generation of interdisciplinary researchers, policy makers, and practitioners to transform energy systems and promote sustainable energy patterns in northern and Indigenous communities.

CASES Project Partners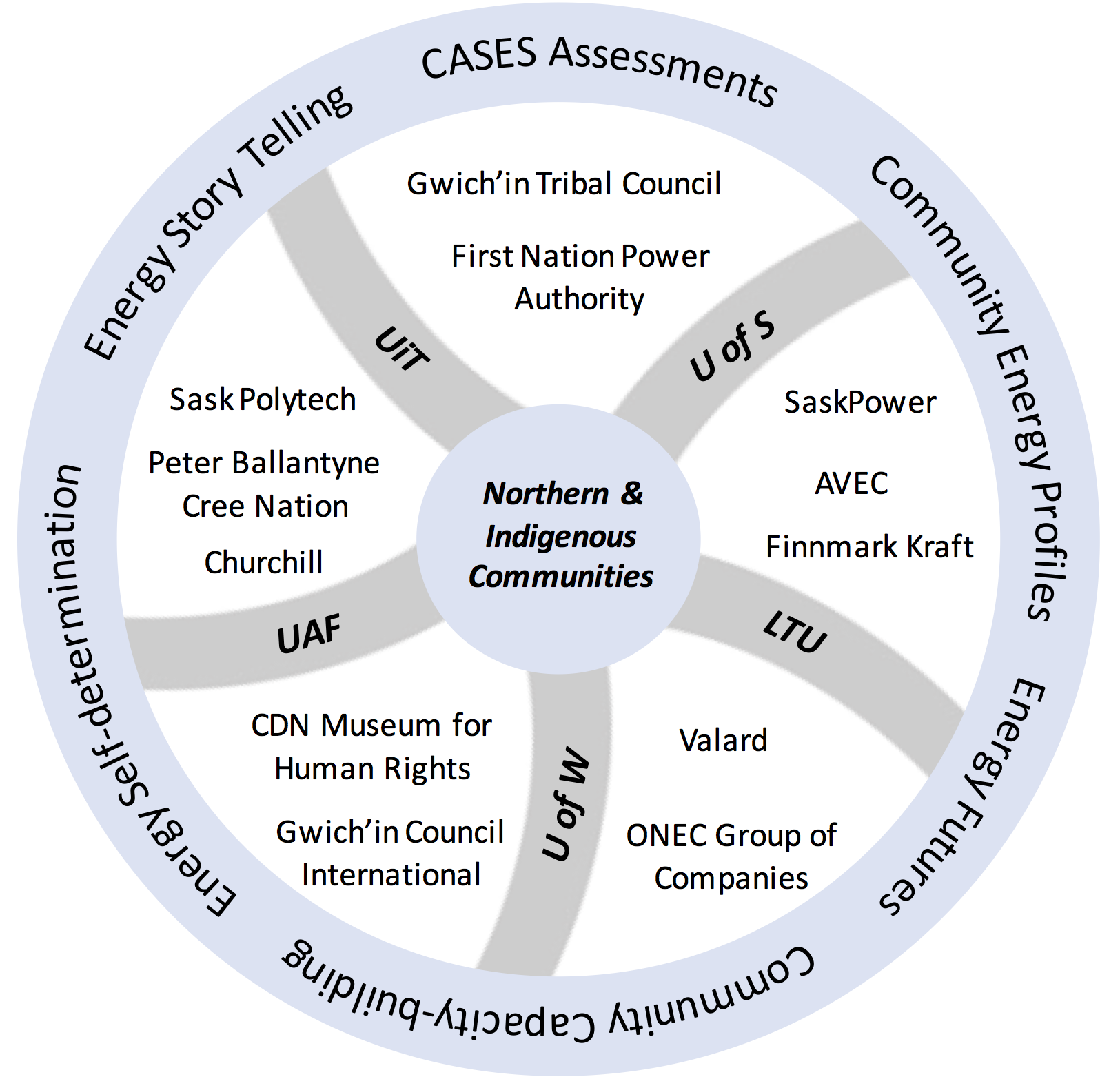 Our overarching goal is to co-create and broker the knowledge, understanding, and capacity to design, implement and manage renewable energy systems that support and enhance social and economic values in northern and Indigenous communities.  The importance and value of a partnership approach in achieving this goal cannot be overstated.
Our project partners include:
Alaska Village Electric Cooperative
Canadian Museum for Human Rights
Finnmark Kraft
First Nations Power Authority
Gwich'in Tribal Council
Lulea University of Technology
NTPC
ONEC Construction Inc.
Peter Ballantyne Group of Companies
Saskatchewan Polytechnic
SaskPower
UiT Norway
University of Alaska Fairbanks
University of Saskatchewan
University of Winnipeg
Valard Construction LP
CASES Directors
For more information on this exciting initiative, please contact one of the projects directors or project manager.