IAW 2020 will be held from Feb. 3 – 7 on USask's main campus, which is situated on Treaty 6 Territory and the Homeland of the Métis. IAW is an annual event that celebrates the successes and contributions of Métis, First Nations and Inuit students, staff, faculty and alumni. This year's theme is Indigenous Knowledge Systems.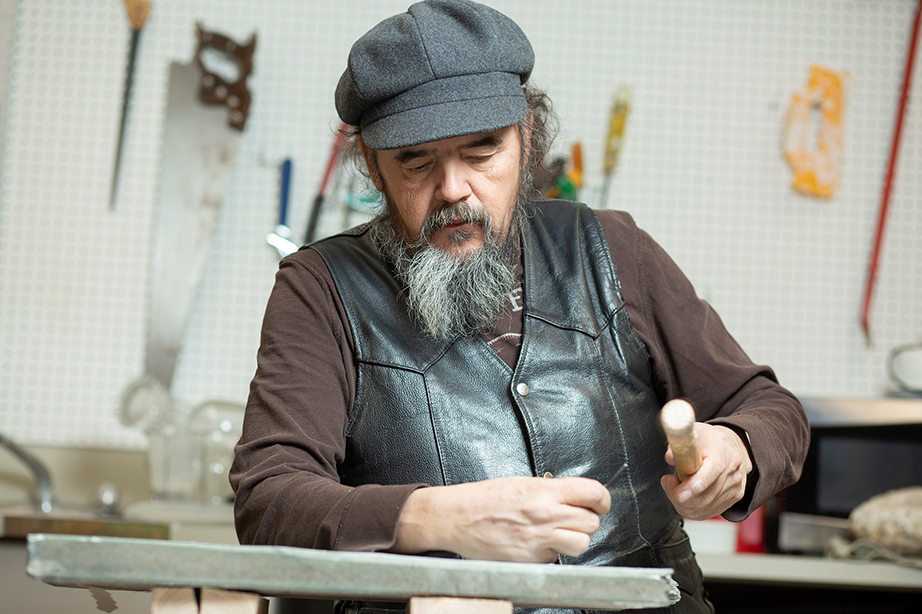 Working with stone steps that were recovered from one of USask's oldest buildings, members of the university community are invited to come together—with the guidance of stone carver and Indigenous artist-in-residence Lyndon Tootoosis—to create new artwork during IAW.
Everyone is invited to contribute to the project by carving alongside Tootoosis at the Gordon Snelgrove Gallery from 10 am – 2 pm from Feb. 3 - 7.
"The idea came from finding the stones first and then discussing the possibility of using them and honouring them," said USask alumna, artist and project co-organizer Vanessa Hyggen (BA'17), who also works as the executive assistant to the Vice-Dean, Indigenous in the College of Arts and Science.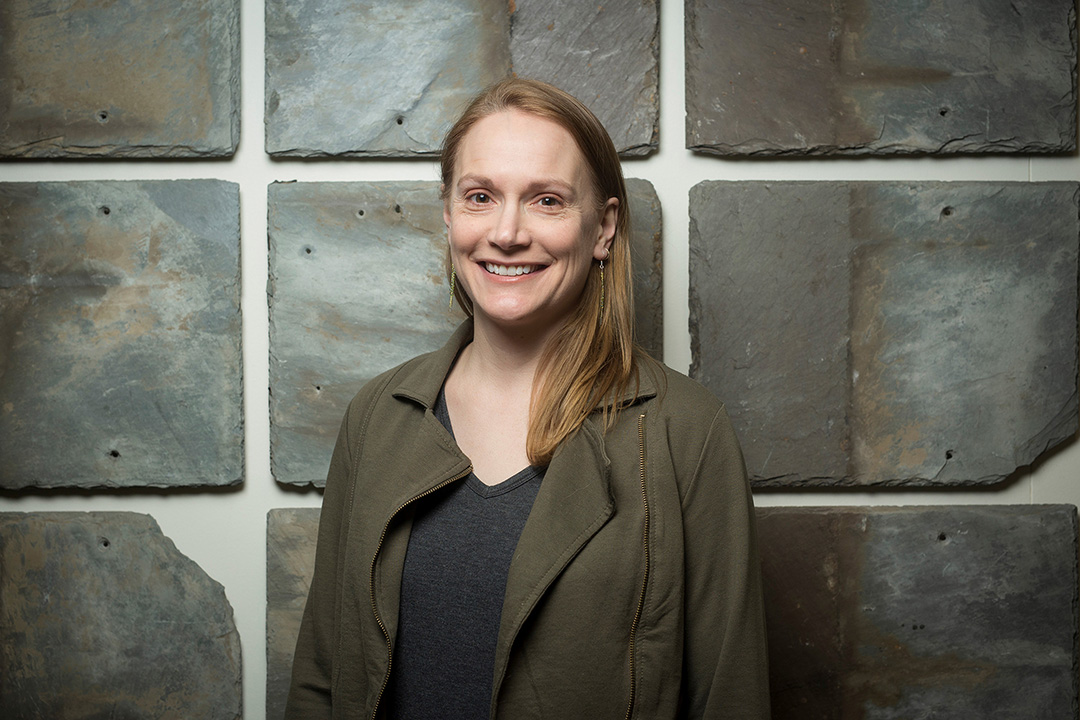 Several years ago the steps were removed from the Thorvaldson Building—which opened at USask in 1924—when they became potential tripping hazards due to decades of wear from student, faculty and staff feet. Inclusions in the Cambrian slate, which dates back about 400 million years, made the surface of the steps uneven and potentially unsafe, said Dr. Sandy Bonny (PhD), a geologist and team lead for the College of Arts and Science's Indigenous Student Achievement Pathways (ISAP) and STEM Pathways, who proposed the art project with Hyggen.
"The wear patterns on the stones are from students and faculty coming and learning and sharing knowledge for 100 years—so this very western thought process," said Bonny, who noted the steps will ultimately be transformed "from being physically impacted by the people to inspiring thinking through an Indigenous Knowledge lens."
"It has a nice narrative shift for me that way."
Hyggen said she wants the wear pattern of the footsteps in the slate to remain visible in the finished artwork.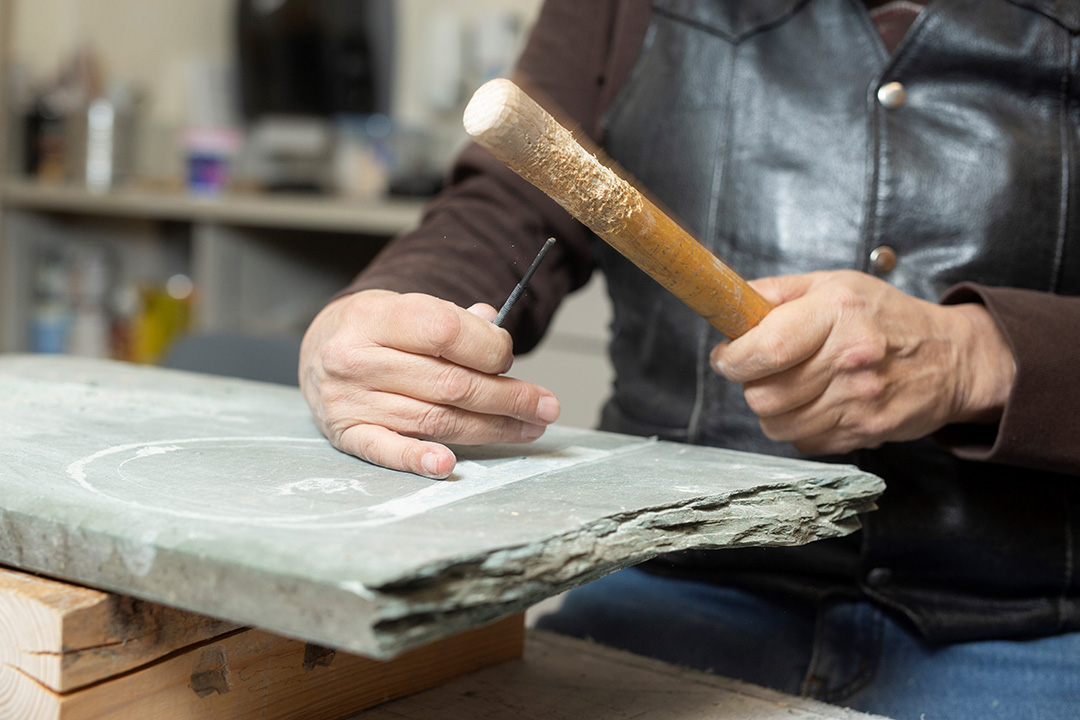 "It is honouring all of the people who have come through this place, all of the students," she said.
While the condition of some of the steps have deteriorated over time, the 13 steps that will be featured in the art project, titled anohc kipasikônaw/ we rise /niipawi, are all in good condition.
People will be invited to work with Tootoosis to carve Cree syllabics into the stone, evoking the 13 moons of the lunar calendar used by Indigenous peoples to guide their movements and life decisions.
"This is sort of our reintroduction of the lunar calendar," said Tootoosis, a member of the Poundmaker First Nation who is a carver, storyteller and interpreter of petroglyphs.
Tootoosis, who joined the USask community in January 2020 as the newest Indigenous artist-in-residence with the University Art Galleries and Collection, is also encouraging international students and new Canadians to share their traditional uses of the lunar calendar during IAW.
"Following the lunar cycle has been time immemorial throughout not only Turtle Island, but throughout the world," he said. "The peoples have always used it for gathering, for planting, harvesting, hunting, movement—movement, in particular, in our cases."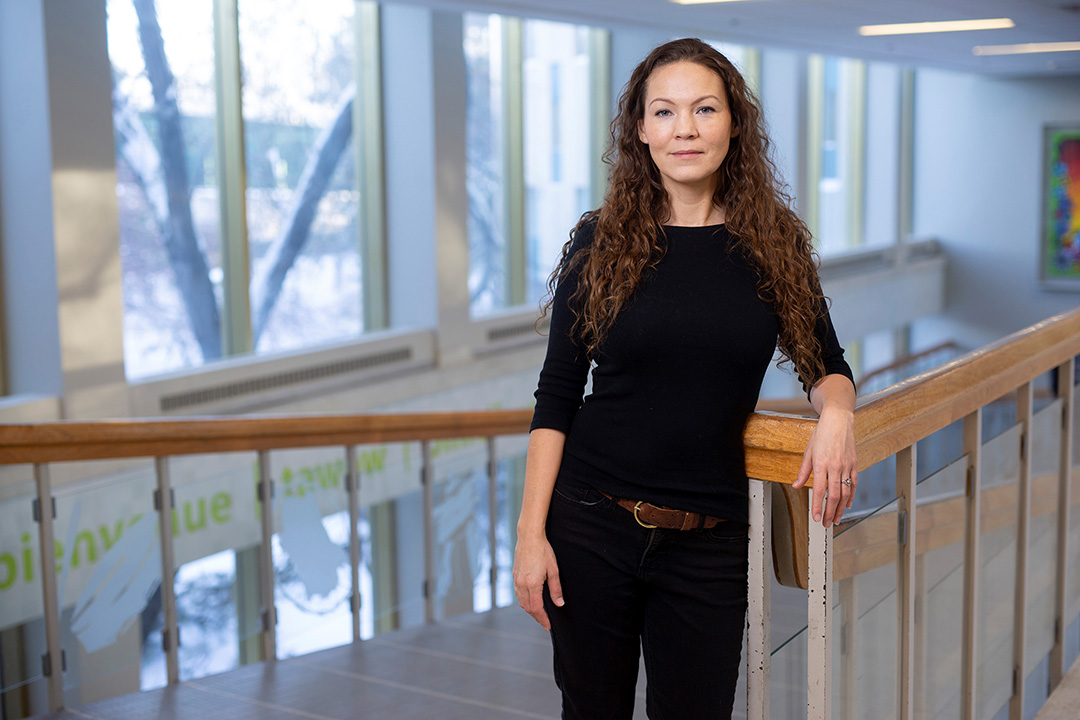 Bonny said parallel projects will also take place alongside the "big" stone step art project during IAW. For example, smaller samples of slate will be made available for people to carve in the Arts Building.
"In past Indigenous Achievement Week art projects we've had a hub at the top of the Arts ramp because it's such a busy nexus for students on campus," she said. "So we're going to be putting a little satellite site there, where people can work on these smaller pieces, and then we'll be directing and recruiting people to send them over to the Snelgrove from there as well."
The director of the University Art Galleries and Collection, jake moore, sees the IAW art project and USask's Indigenous artist-in-residence pilot program as ways to engage in Reconciliation between Indigenous and non-Indigenous people (or, more specifically, "Conciliation"—trying to come to a point of agreement—a term used by Métis professor and art critic David Garneau).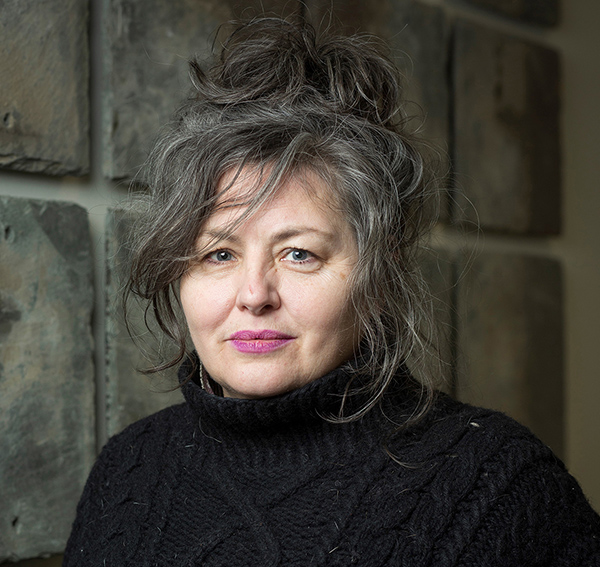 When Tootoosis brought up the idea of the lunar calendar to moore, she was immediately interested. She said she was struck by how the Julian calendar creates tension since it is inherently in opposition to the natural world.
"It already sets up a conflict, and we have to do so much working to make it fit between changing how many days there are in certain months and having a leap year," said moore, who is also a faculty member in the College of Arts and Science's Department of Art and Art History. "It builds bureaucracy into its own way of being."
Incorporating the lunar calendar and Cree syllabics into the IAW artwork is a way to pay tribute to Indigenous Knowledge Systems. Ultimately moore will seek support to see the finished IAW art project installed on the outside of the Murray Building, as a continuation of the stairs leading to the Gordon Snelgrove Gallery. The artwork would very visible to passersby in the Bowl, and the steps' orientation would change from being objects that are walked on to "things that we can meditate on and think towards," said moore.
"That they will lead to the sky is, I think, a really poetic but useful way to imagine this (artwork) becoming more public," she said.
Also during IAW, the installation of Kent Monkman's artwork The Scream will be installed in the gallery by Feb. 7 to mark the conclusion of IAW. The Scream, which Monkman painted on a series of skateboards, reflects the devastating impacts of colonization and the residential school system on Indigenous peoples in Canada.
The anohc kipasikônaw/ we rise /niipawi project officially kicked off in January with a smudge, a blessing and a blanket exercise, and with guidance from Elder Florence Highway and Elder Evelyn Linklater. Lunch and learn events were also hosted in early January by Tootoosis, moore and Bonny, as well as by Randy Morin, a storyteller and language keeper from Big River First Nation and a faculty member in the College of Arts and Science's Department of Indigenous Studies.